Hike to the Fish Bowls in the Sespe Wilderness
(15th July 2012)
I'd class this as a relatively difficult hike, especially in the summer months since there is little shade along most of the route. There is also a chance of encountering rattle snakes (as we did). It is a long hike, just over 11 miles from and returning to the Fish Bowls trail head. There is some moderate up and down hiking although the majority of the hike is relatively flat. This hike is more about endurance than raw stamina. Allow plenty of time to complete this hike in a relaxed fashion. I recommend resting frequently and avoid making this into some sort of marathon effort (leave that to youthful hikers). Slow and steady like the tortoise in the fable is the way to go in my opinion.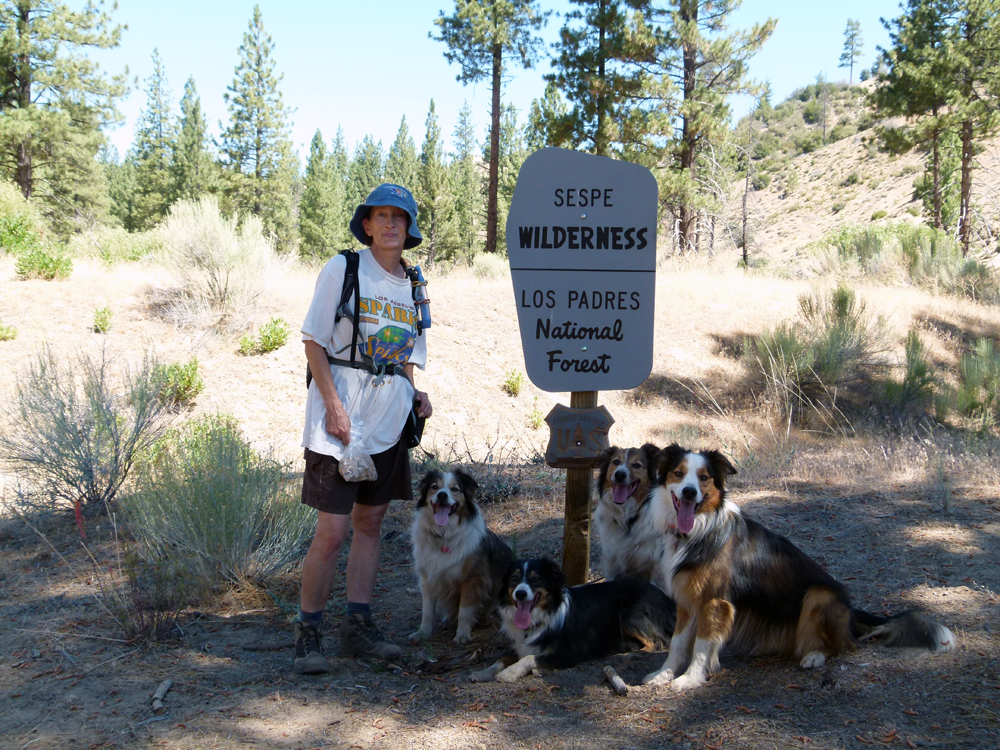 Entering the Sespe Wilderness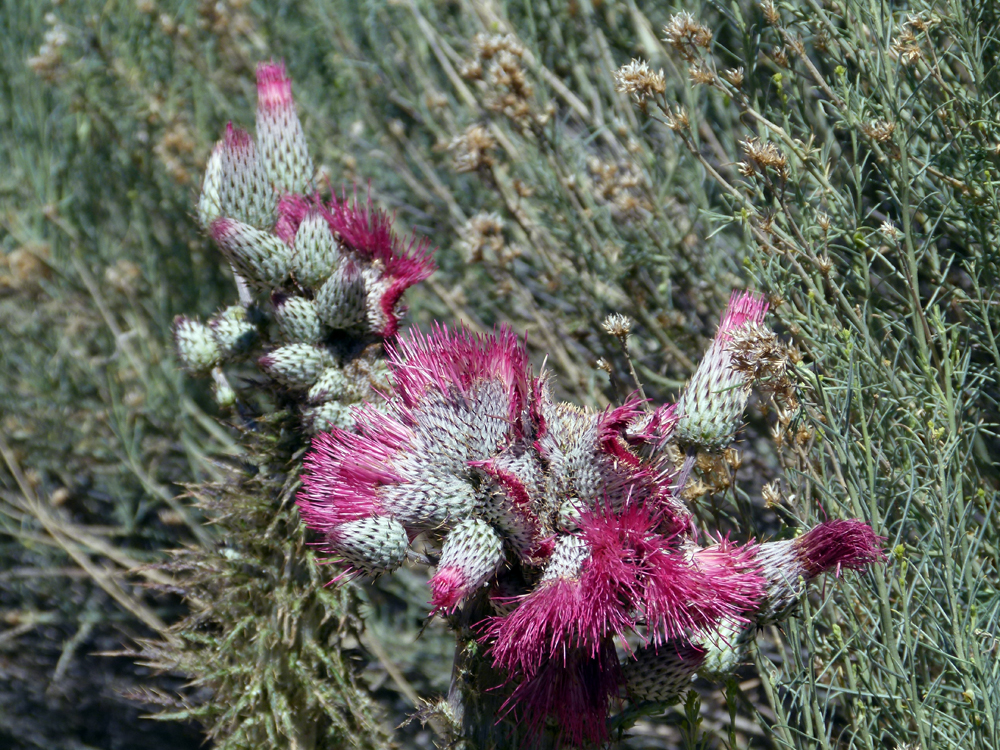 There were a lot of these flowering thistles to be seen in the early part of the hike.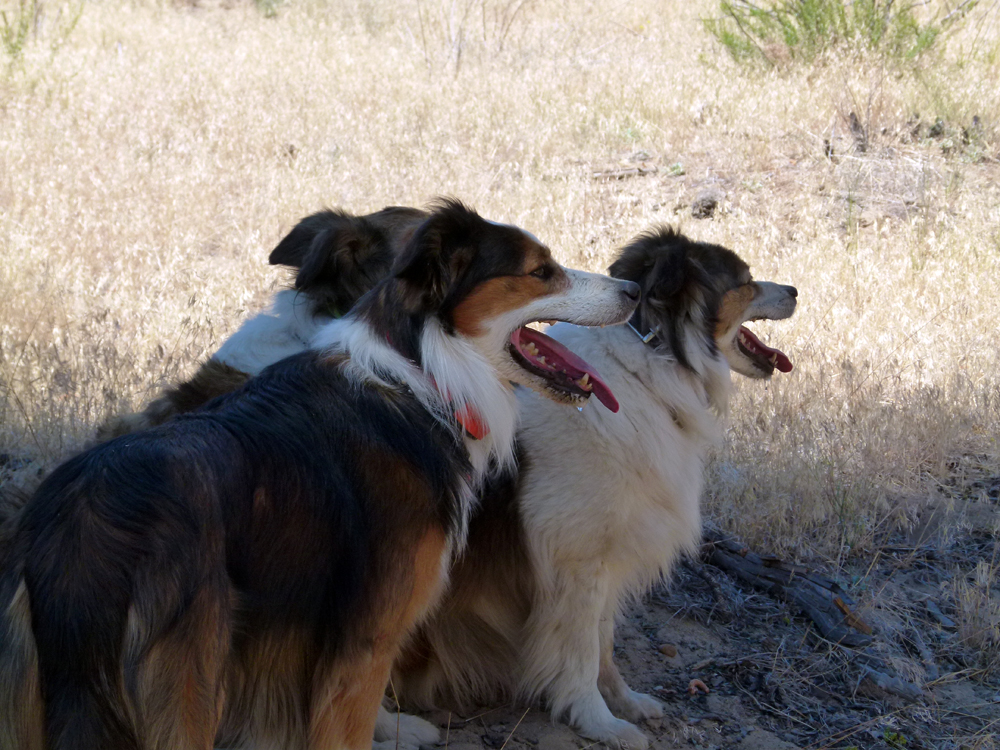 The dogs always seek out any shade available along the way when resting.
About a quarter mile before the Fish Bowls Campground we happened upon these spectacular wildflowers.....
Positive identification is always difficult but this is likely to be Lilium pardalinum subspecies pardalinum, which is also known as Leopard lily. This species has previously been collected in "Piru Creek, just downstream from the Fish Bowls campground" adding to the likelihood this is indeed Leopard lily since it is known to grown in this precise area.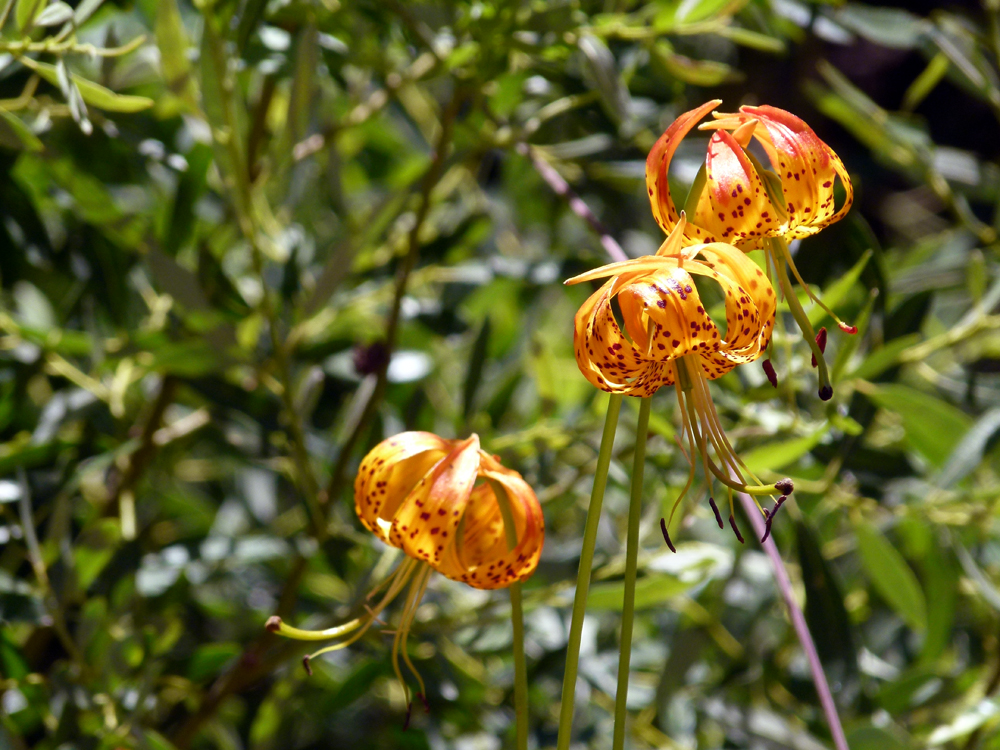 It might also be a Humboldt Lily (Lilium humboldtii var. ocellatum) which look very similar and live in drier habitats (and are more endangered). Both are California native species.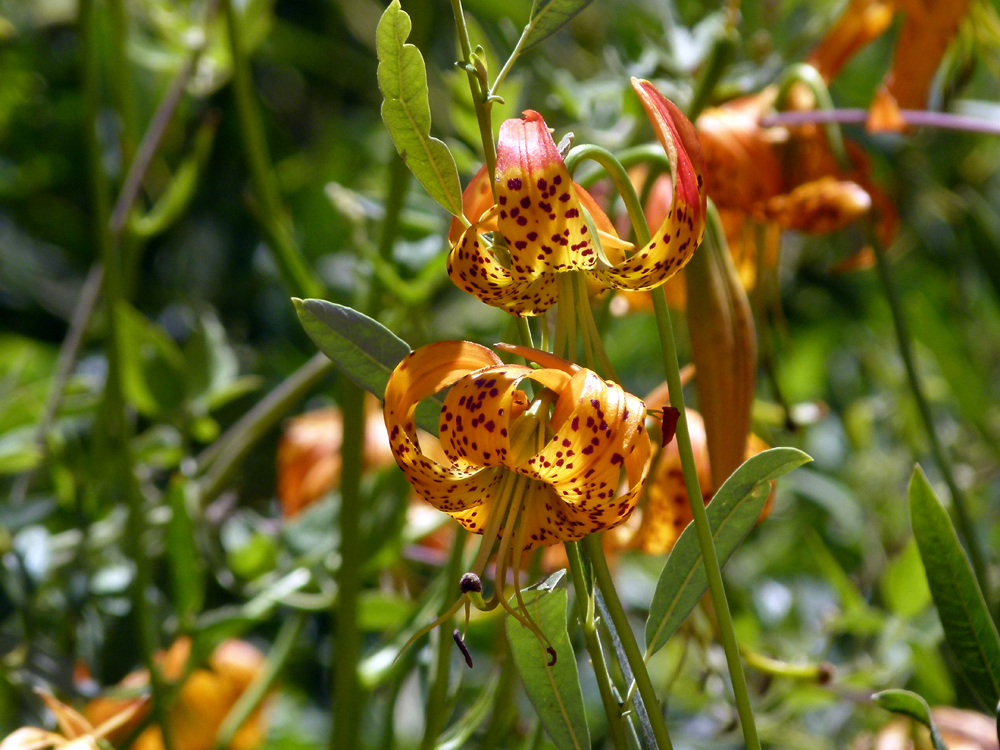 The spectacular Leopard lily is very tall, often 6 feet and up to 8 feet in height. It is a stout-stemmed perennial with multiple flowers on each stalk.
The plant typically flowers in June to July. It is summer-deciduous, dying back after flowering in mid-to-late summer.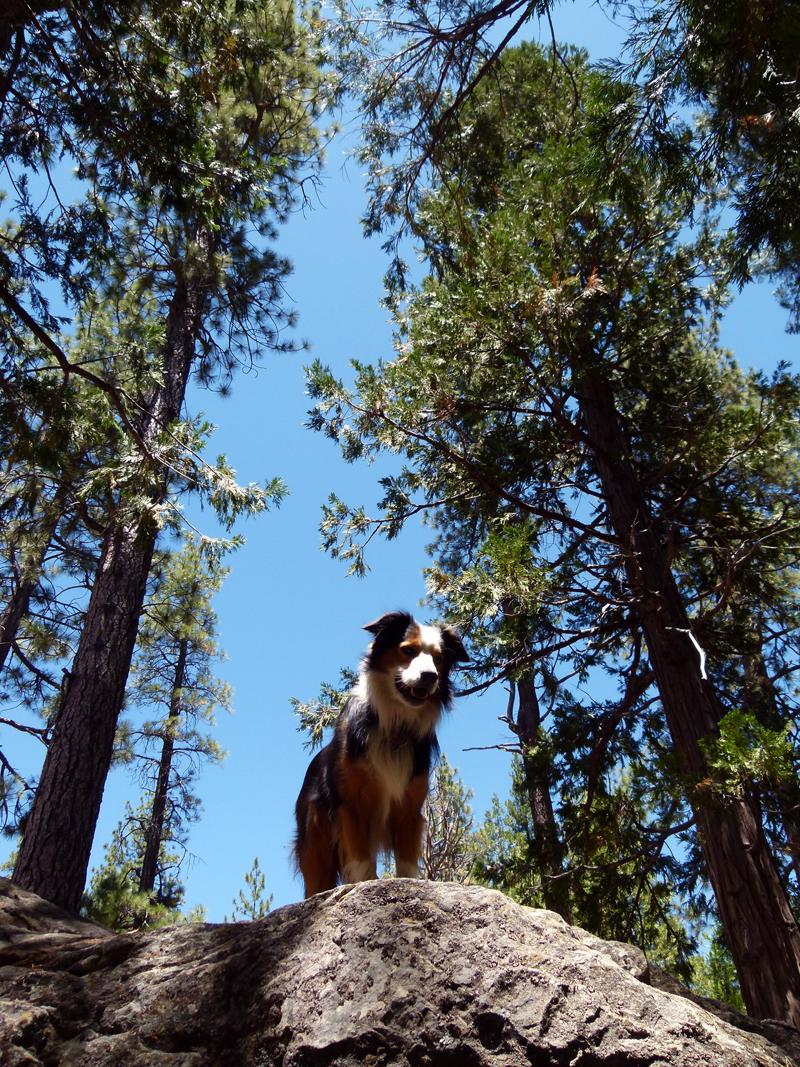 Elvis surveys the Fish Bowls camp ground from a high vantage point.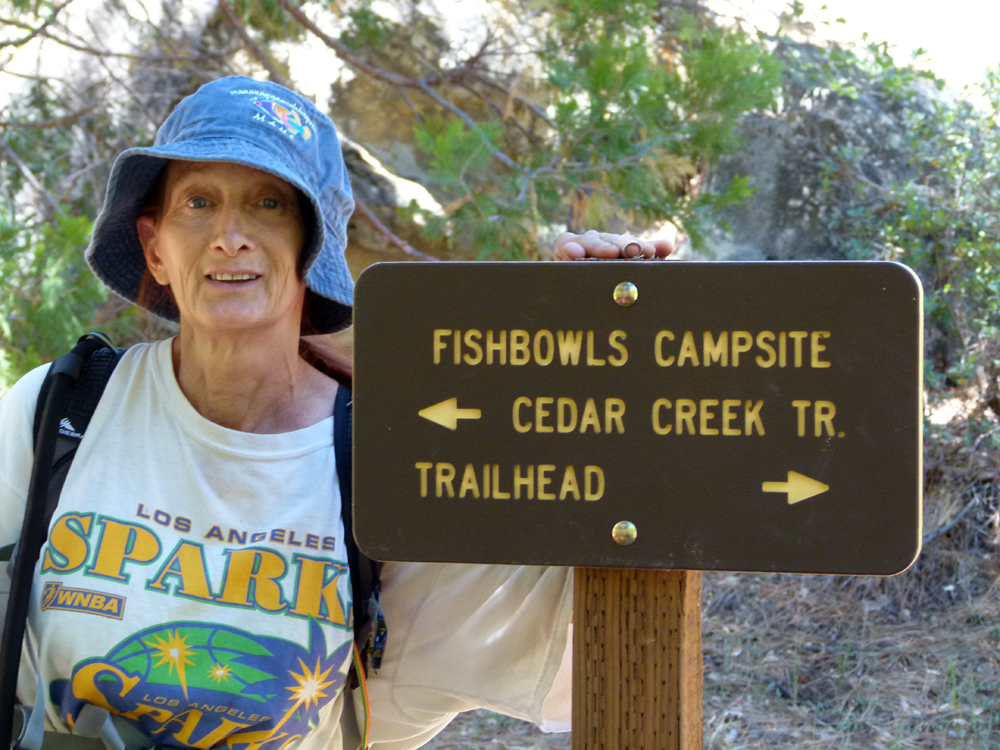 The actual fish bowls are not visible from the main trail and can be hard to find if you don't know where to look. To find the fish bowls formations from the Fish Bowls Campsite, follow the trail down and cross over Piru Creek and start climbing up on the far side (basically heading south in the direction of Cedar Creek as sign posted in this photo). After a steady climb for a few hundred yards, you will notice a rough side trail going back down towards the creek. Turn right and follow this trail down to the fish bowls which were gouged out over the eons by water flowing over rock outcrops in the creek bed.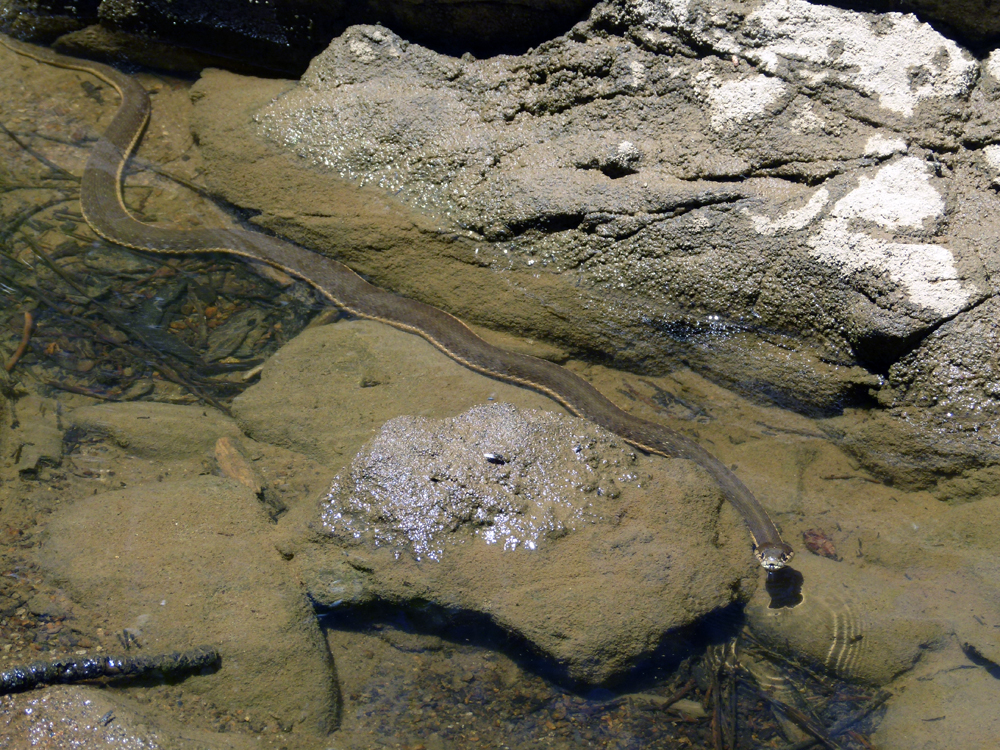 As we started on our return, we found this docile snake enjoying the water swimming in pools below the camp ground.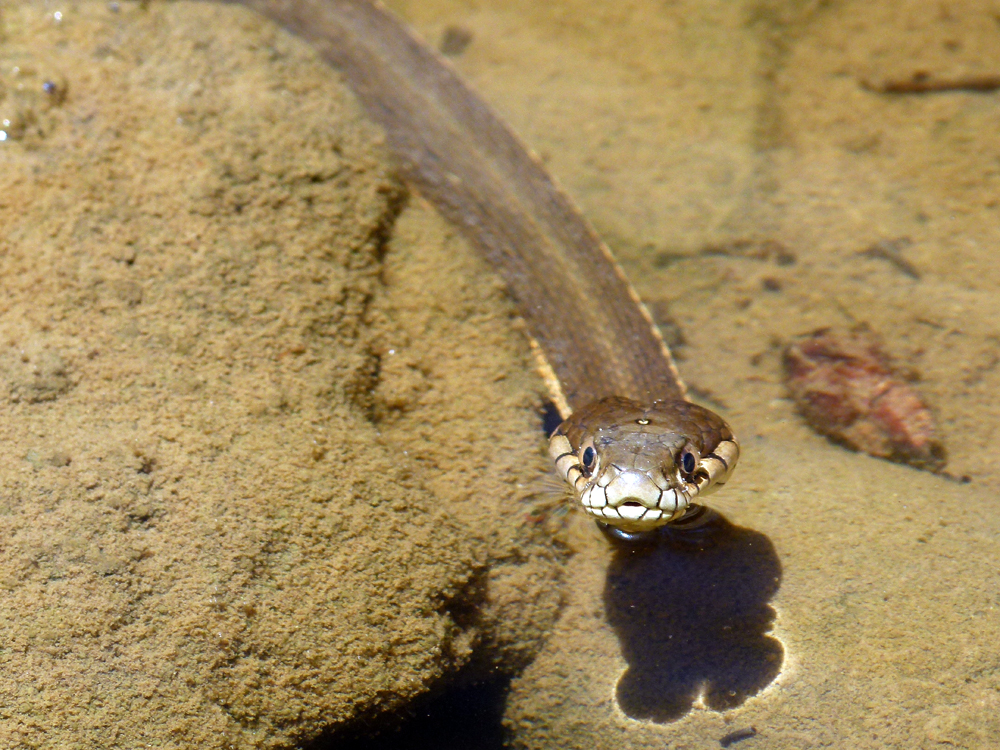 It was very friendly and even posed for this photograph (or maybe it was really sizing me up as a potential meal?). Amazingly, I've seen a video of a snake like this one grab hold of a sizable fish in fish bowls and drag into onto the rocks until it suffocated. Presumably it would have eaten the fish afterwards.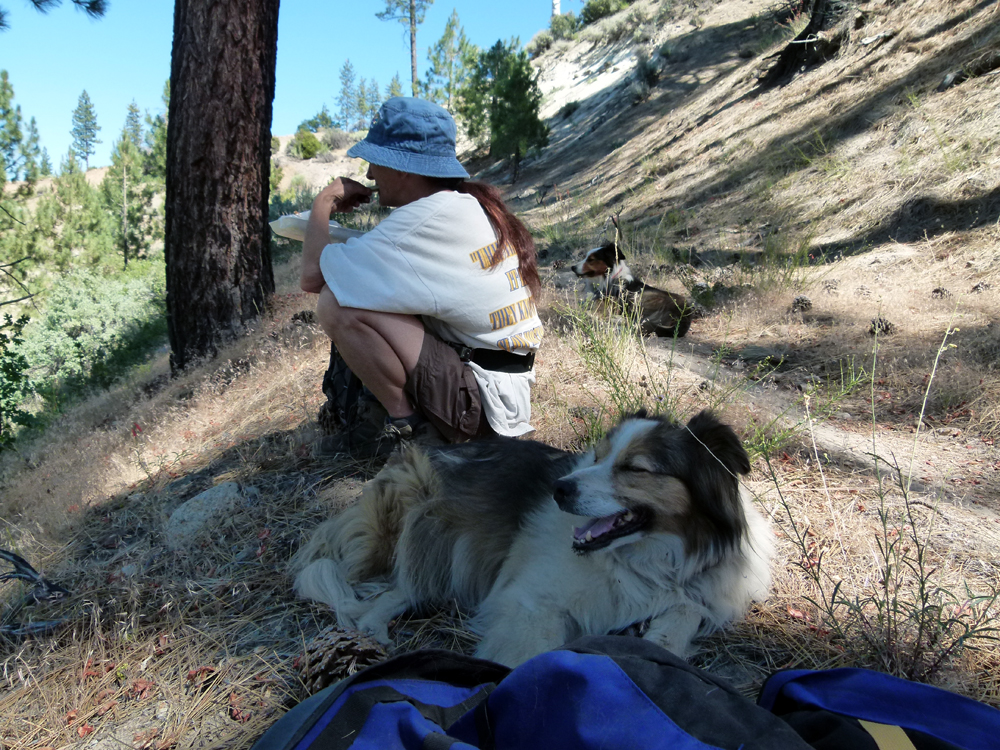 A snack break a mile or so before the end of the hike. We were pretty tired by this stage because it is a relatively long hike (11 miles).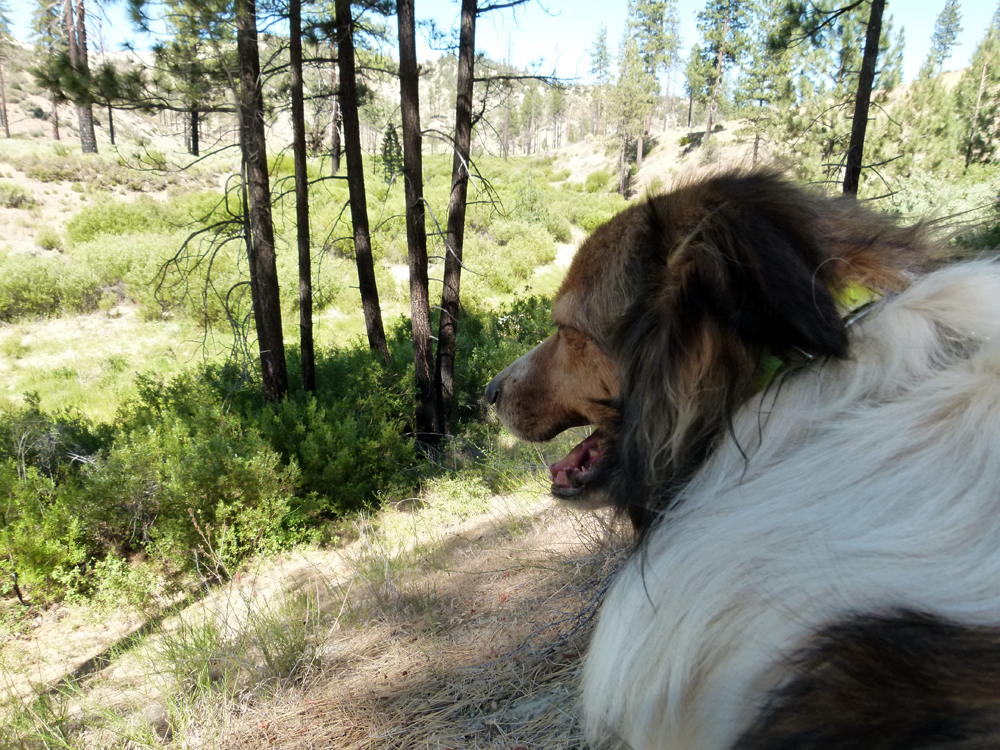 A substantial part of the hike follows a dry water course which you can see in the background.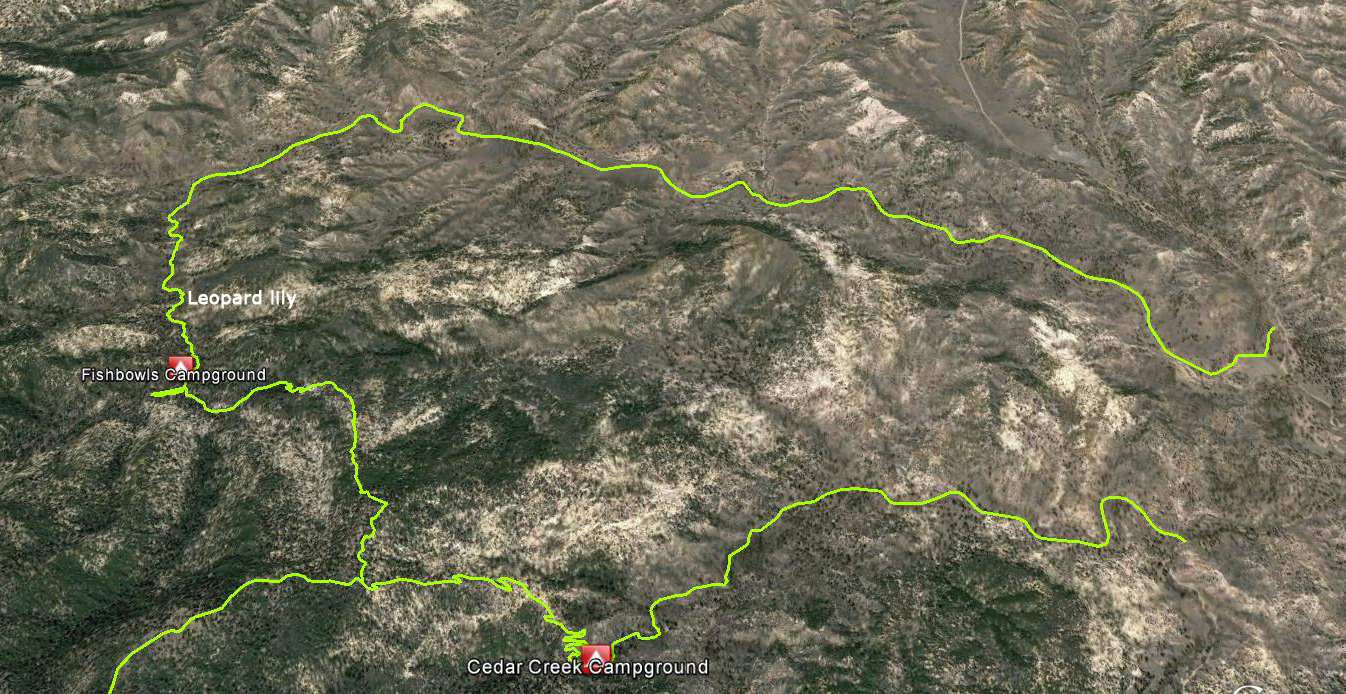 We hiked in and out on the northern route shown on this satellite-photo map. It is also possible to do this hike as a loop (both approaches to the Fish Bowls camp ground are about the same distance). The southern route is more mountainous and has a very different feeling. I have also indicated on the map where we found the extraordinary Leopard (or Humboldt) lily.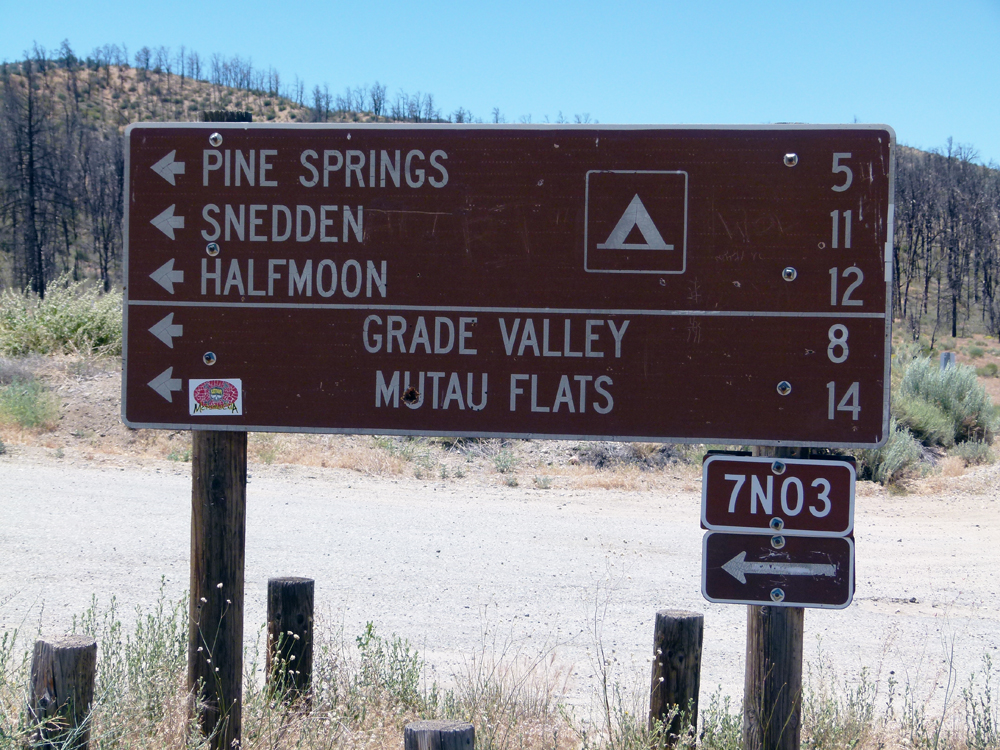 Here are driving directions to the two trail heads in the Sespe Wilderness.
The Fish Bowls trail head is about 6 miles south of Lockwood Valley Road on forestry road 7N03.
The Cedar Creek Trail trailhead is about eight miles south of Lockwood Valley Road on a side road called Thorn Meadows Road marked 7N03B.
Starting from Lake of the Woods (Mike's Pizza) drive about 17 miles along Lockwood Valley Road and look for the forestry sign shown above. This turn off is sign posted as "Pine Springs, Snedden and Halfmoon". Turn left (south) and follow forest road 7N03.
Road 7N03 starts out paved and then becomes a dirt road. Stay on the main road ignoring side roads for about 6 miles, until you come to the trail head to the Fish Bowls on your right which is clearly marked. There is also a good map of the area at the trail head (shown below).
Continue for another mile until you come to a Y junction (sign posted). Take the right-hand branch road towards "Thorn Meadows" and continue along Thorn Meadows Road (7N03B). The Cedar Creek trail head is on the right another mile (and a creek crossing) after the Y junction. There is room to turn the car around just past the trailhead. If you reach the Thorn Meadows campground, you have gone a little too far and you need to retrace your "footsteps".
The two trail heads for the Fish Bowls loop are about 2 miles apart.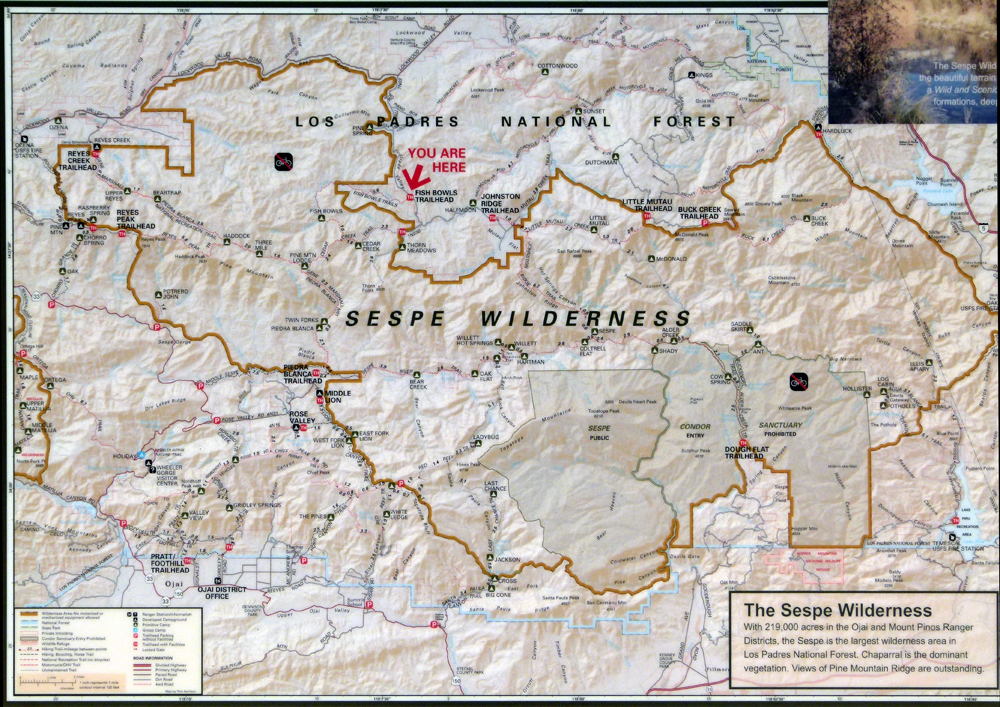 Peter Gray
telephone: +1 (661) 242-1234